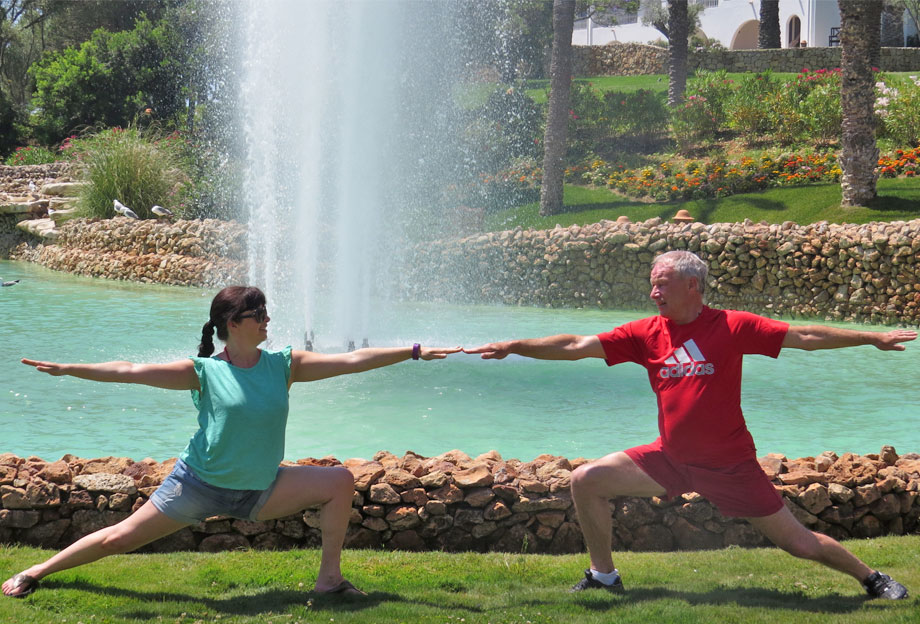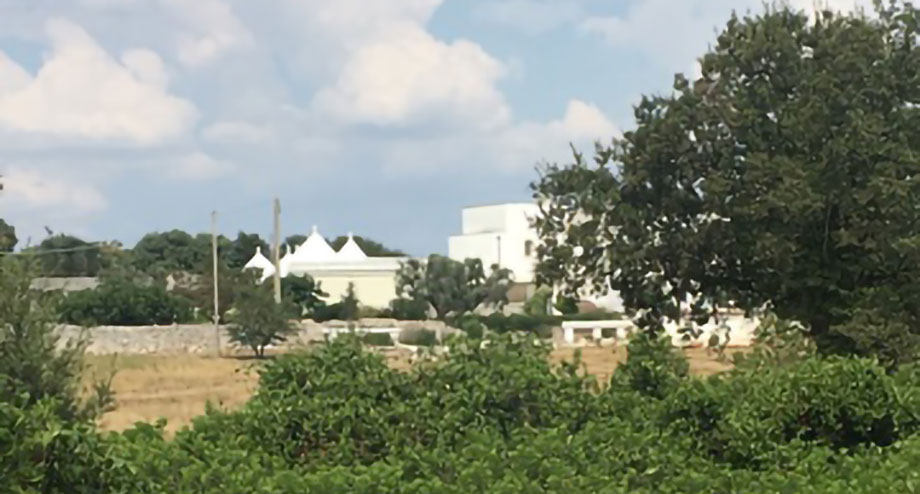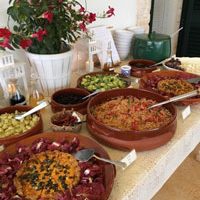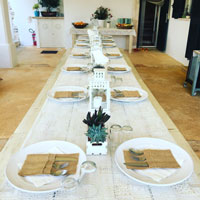 Yoga in Puglia at La Rosa
July 13th – 20th 2019
ONLY 1 ROOM LEFT! 
A week of yoga with Andrea and Destination yoga . La Rosa dei 4 Venti (formerly known as Santa Maria del Sole) is a charming, family run yoga retreat set in an elegantly restored 16th century masseria (a traditional farmhouse found in the Puglia region). Staying true to the old Apulian style, many of the authentic features of the farm are still in place and provide an idyllic backdrop for this yoga holiday.
The retreat has both an indoor yoga studio and an outdoor yoga platform, meaning guests can relax while enjoying yoga, sun and the beautiful scenery. Yoga classes take place twice daily and are tailored toward each guests own level, making sure that each week is suitable for each guests own ability.
During your yoga holiday, there are also opportunities to relax, enjoy the superb views in the area, swim, read, sleep, have treatments in the spa and explore the beautiful local villages and landscape in the region.
There is also a massage room where a range of massage treatments are offered at very reasonable rates. Contact www.destinationyoga.co.uk to book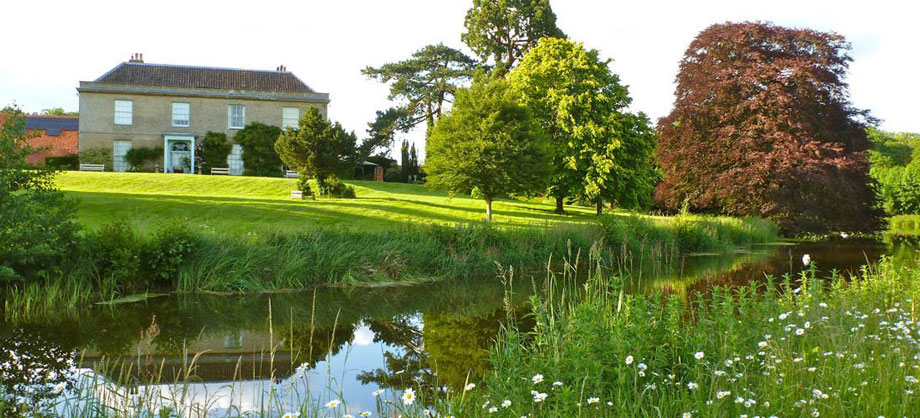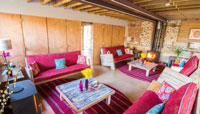 Galo Resort Hotel Alpino Atlantico
August 6th – 13th 2019
Alpino Atlantico has one of the most amazing yoga studios we've experienced and it truly makes a beautiful spot to connect to the breath and get in to the flow of the yoga. The spacious room with wood floors, is lined with large windows on one side, offering breathtaking views and plenty of natural light. All equipment is provided and stored it the studio ready for you to use.
'Ayurveda relaxing package'
To help offer the full Ayurveda experience, guests have the option of an 'add-on' package to compliment the yoga retreat. Book this with us and you can enjoy.
– Consultation with Dr. Gopal the Ayurveda doctor
– 4 Ayurveda treatments
– Ayurveda Workshop with Dr Gopal
– Personal Diet -and Lifestyle coaching with Dr. Shuba
Price: £250 per person
Retreat accommodation
The guest bedrooms are all ensuite and air-conditioned to ensure that you're comfortable during your stay. In the evening you can relax in your complimentary robe & slippers before rolling down the blackout blinds- perfect for a deep sleep! Wi-fi is also available through out the hotel.
Healthy and nutritious cuisine
The hotel follows an Ayurveda diet which we find is the perfect accompaniment to a yoga retreat as it's designed not to put too much pressure on your body whilst giving all the energy and delicious flavours you'll need for the week. The main meal will be served at lunch time with a lighter dinner, all of which will be vegetarian buffet which is also mainly dairy free.
If you'd like to learn more about the Ayurveda diet, they organise a weekly course with the chef who will take you through the preparation and secrets to balancing the meals!
Alcohol isn't served at Alpino Atlantico but you can buy drink at bars or restaurants around the wider resort if you wish.
Early Bird Offer: If you book more than 6 months in advance, you will save £50!
To join our wonderful retreats at Alpino and experience the Ayurveda philosophy you can secure your place now with a £350 deposit. The balance will then be due 10 weeks before the retreat, this can be paid for over the telephone or by bank transfer.
Per Person Sharing Single
Sea view bedroom £995 £1450
Price includes: Accommodation, twice daily yoga and Ayurveda full board cuisine.
Look at www.galoresort.com for hotel / retreat details .
To book www.destinationyoga.co.uk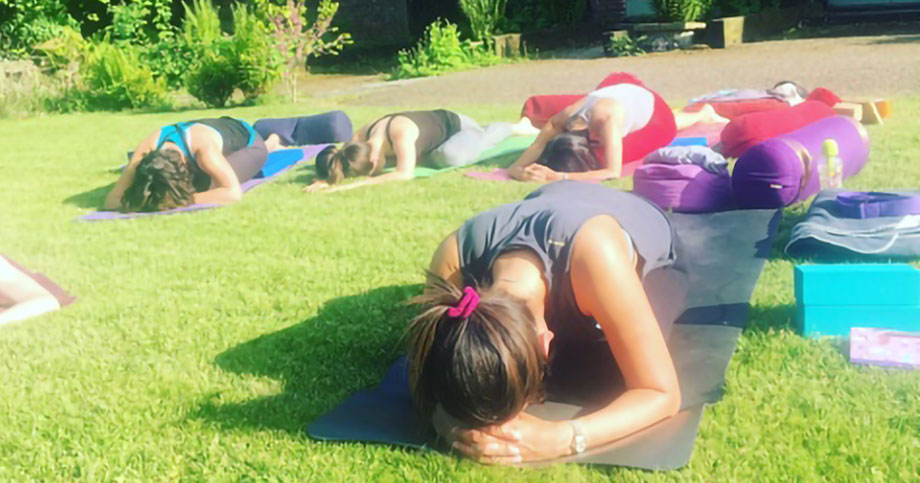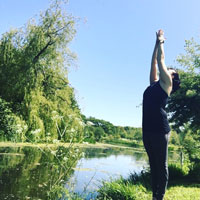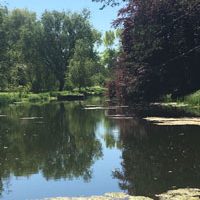 Silent and yin weekend retreat at West Lexham Norfolk
18th – 20th October 2019
A weekend introducing a silent period that begins Friday evening till midday Sunday. Meditation and yoga sessions all led by Andrea, Buddhist teachings and pranayama. Experience of retreats required for this weekend. Please email bookings@santoshayoga.co.uk for further details
Twin room £450
Single room £700
Living over 200 miles away from Andrea means I cannot attend her weekly classes. But, because I find her teaching inspirational, I try to attend at least one  day or retreat a year if possible instead. Andrea creates a wonderful atmosphere in her teaching, always informative and fun, and address matters in new and engaging ways. I really value a retreat with Andrea though, because the depth of her experience combines the dynamism and ethics of Jivamukti, with deep relaxation from restorative yoga and insightful meditation, pranayama and yoga philosophy.
Andrea is fabulous and  I love going on her retreats. I always leave feeling wonderful in body and soul. If you haven't been to one yet – go!